Duraquartz Pool Plaster
Perth's Premium Pool Plaster
Dazzle with Duraquartz
Re-plastering a swimming pool involves removing all of the old pool plaster using jackhammers, scratch coating the bare surface and re-coating using pool plaster with 3M Duraquartz® in your choice of colours. All of our pool plasters are made in Western Australia to the highest of standards.
Durquartz Pool Plaster is coupled with Danish White Cement to create a hard wearing, long lasting pool surface that shimmers and dazzles.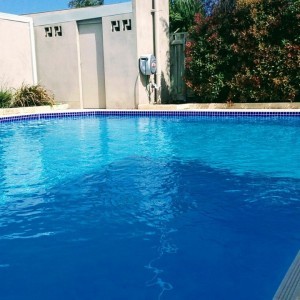 7 Year Warranty
Longest Lasting Pool Plaster
Industry Leading Warranty
All pool renovations using Duraquartz are smooth and very hard wearing. Pool plaster is naturally stain resistant and UV stablised to maintain the colour for many years to come. No other pool resurfacing option has a life expectancy of 20 – 30 years. Swimming pool plaster is the longest lasting, hardest wearing pool surface available in Perth.
Duraquartz® Pool Plaster
It's our commitment to use only proven Australian Made pool plaster and finishes that ensures all products are made withstand Perth's extreme U.V. It is this philosophy of being the best we can be which makes Boutique Pool Renovations the market leader in pool plastering finishes. Duraquartz is a Australian made product using 3m Colorquartz® for colouring. Colorquartz is one of the world's most popular architectural render colouring product. It is highly U.V resistant, chemically resistant and adds to the strength of the pool plaster. Duraquartz has been used for over 20 years and continues to be Perth's most popular and reliable pool plaster. Quality Australian made products from internationally renowned companies ensure your pool plaster looks as good 10 years from now as it does the day we finish plastering.
We believe all swimming pools should have a smooth finish to prevent "bleeding toes" and surface deterioration due to chemicals. The smoother your pool plaster the harder it is for chemicals to penetrate and break down the surface. This is why we use Duraquartz. The ultra smooth surface looks beautiful and withstand the test of time.
Ice Blue
Sky Blue
Pacific Blue
Regal Blue
Turquoise Bay
Smoky Grey
Pool Plaster Preparation
Once the plaster in a concrete swimming pool has become porous, it will stain easily, be rough to touch and be harder to maintain chemical balancing. Once this occurs pool resurfacing is required to prevent rio (steel reinforcement) in the concrete rusting and creating large long term problems. Removing the old plaster and re-coating is the only way to guarantee the new plaster will last many years to come.
The most important step in swimming pool resurfacing is in the preparation phase. Many of our competitors use chemicals to "scratch coat" the old surface without removing the plaster. If the old plaster has any problems it will affect the new pool plaster that has been laid on top. This is why we always remove the old plaster using jack hammers before we will lay new pool plaster. It is the only way to guarantee the new pool plaster will not "pop" and creates the same even plaster thickness as the day it was first made.
All plastered pool are "jack hammered" and existing plaster removed prior to new plaster being laid.
A large range of standard colors is available as well as custom blended colors to suit all needs. All pool plaster is batch coloured on the day to guarantee no uneven colouring or colour variations. We do not rely on "premix" coloured plaster as colour variations through different batches can be very noticeable and impossible to prevent. Colour is guaranteed not to bleed or fade in any way for 7 years.